Fridge Filter cartridges are specially designed to be used in your fridge filtration ice and water system. The result is better quality water as the filters remove unwanted impurities such as sediment, lead, rust, mercury and chlorine taste and odour.
Browse of our range below, which includes fridge filters for brands such as LG, Samsung, Whirlpool, Fisher & Paykel, Hotpoint and more.
If you need some expert advice, please contact us directly and we will be more than happy to help.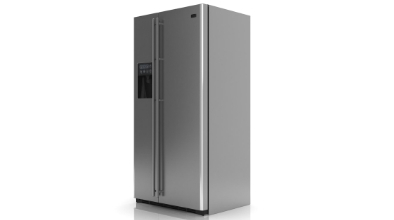 Fridge Freezer Filter Cartridges
Our range of filters and replacement filters are extremely popular and can remove: Chlorine Taste and Odor, sediment, dirt, rust, lead, mercury and cysts.
Aqua Cure offer a range of different compatible fridge freezer filters offering the same performance levels while saving you money. We stock various filters suitable for different styles and brands of fridge freezers offering alternative connection types and connection sizes to suit a number of applications and models.
Advantages of a Compatible
Low cost alternative to original
the same or better quality
Clean & fresh taste
Various connections types and sizes
Fits a variety of brands & models
Quality Assured
NSF Certified
Fully Tested
Free delivery on compatable orders
Specifications & installation instructions
Replace your water filter every 6 months
Quick and easy 6 step installation
Shut off water source
Remove existing filter by turning it counterclockwise and pulling it straight out.
Remove the cap on the new filter, insert it into the refrigerator and turn it clockwise to lock it in place.
Turn on the water and check for no leaks.
Run the dispenser for 4 minutes (about 8 cups of water) for purge.
Reset your change filter light (if your fridge has one)
Important: Do not use with water that is microbiologically unsafe or of unknown quality without adequate disinfection before or after the system. So if you're looking for a specific brand or are simply unsure on which product is best for you, please contact us and talk to our expert team.