Water Filters for Vending Machines
Water is the main ingredient in every hot beverage dispensed from a vending machine, which is why the quality of the beverage can be impacted by unfiltered water. Not only this, hard water can cause costly issues such as scale so using the correct filter is vital.
Here at Aqua Cure we recommend Everpure's specialist range of filters which are specifically designed for vending applications. View the range below or if you need any help, please contact us.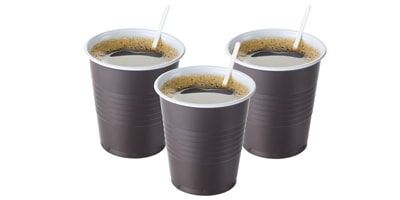 Vending Machine Water Filter Information
Filtering the water that supplies a vending machine helps the boilers and heating elements inside last longer and work more efficiently as well as producing better quality beverages. By filtering out the mineral content in the mains water supply scale build up on delicate and expensive components is drastically reduced.
Vending machine filters reduce:
Wear and blockages
Limescale build-up and deterioration
Undesirable tastes and odours
Harmful cysts by mechanical means (see individual system specification sheets for performance claims)
The benefits of water filtration:
Better tasting hot beverages with a consistant quality
Less equipment downtime and reduced energy costs
Lower maintenance and equipment costs, and smaller total cost of ownership
Satisfied customers and increased profits
Knowing which filter to use isn't always each but Aqua Cure are here to help. All our staff are fully trained on all things water, so get in touch today and talk to the experts.