Water Filters for Coffee Machines
In terms of water filtration, coffee is a bit special and if you want to make the perfect brew then the normal rules of water filtration go out of the window as a certain amount of hardness in your feed water helps extract flavour from coffee beans.
Aqua Cure understand this, which is why we offer Everpure's range of filters designed especially for high quality coffee machines – because in the ultra competitive world of high street coffee shops, you need to get it right first time. View the range below or if you need any help, please contact us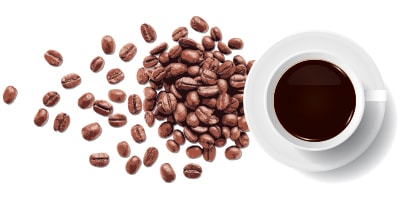 Coffee Machine Water Filters Information
Brewed coffee only contains 2% coffee and the other 98% is water, which is why the quality of water used in brewing can have a dramatic effect on the taste of the finished product.
Poor quality water doesn't just effect taste; scale formed by hard water can reduce machine efficiency, causing failures which can result in a loss of revenue.
Coffee machine filters reduce:
Abrasion and clogging
Scale buildup and corrosion
Unpleasant tastes and odours
Harmful cysts by mechanical means (see individual system specification sheets for performance claims)
The benefits of water filtration:
Consistent quality, better tasting coffee
Less equipment downtime and lower energy costs
Lower maintenance and equipment costs, and lower total cost of ownership
Satisfied customers and increased profits
The importance of choosing the right filter
Water that is too pure can damage coffee equipment by promoting corrosion. The same can be said for water with a natural or artificially low pH. So choosing the right filter is extremely important as using a filter designed for hard water in a soft water area can do more harm than good.
If you're not sure on the correct filter to use, Aqua Cure have the technical expertise to help. All our staff are trained in the issues you'll be likely to encounter. Whether you're installing new equipment or having trouble with old equipment, we're here to help. Get in touch today and talk to the experts.