Water filters remove unwanted impurities from water such as sediment, taste and odour, hardness and bacteria to result in better quality water.
From producing better tasting drinking water to more specialist applications such as making crystal clear long-lasting ice, we offer a huge range of water filters and cartridges to solve any number of water-related issues.
Browse our extensive range below or if you're looking for some expert advice on the correct water filter, please contact us directly.
Water Filters for Coffee Machines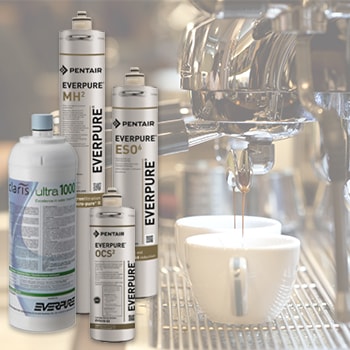 Brewed coffee is made up of over 98% water, meaning the quality of the water used in brewing can have a dramatic effect on the taste of the finished product. Not only does poor quality water have an effect on taste but hard water that forms scale or water that is too pure can reduce equipment efficiency and cause costly failures, which ultimately leads to loss in revenue.
For these reasons, it's essential water is optimally treated and as water treatment experts, we offer a range of filters which are suitable for a variety of water types and ideal for coffee machines.
Water Filters for Water Dispensers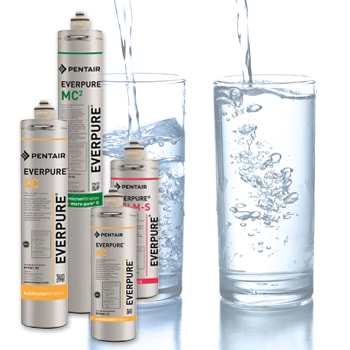 Water dispensers such as fountains and point of use (POU) coolers are extremely convenient as they take water straight from the mains, meaning they have a constant supply. However mains supplies suffer from unwanted characteristics such as chlorine taste and odour, which can result in an unpleasant drinking experience. In some circumstances chloramines, dirt, particles and health contaminants can also pose a problem.
Using a water filter can alleviate many of these problems and as water purity experts, we offer a range of filters that offer various levels of filtration.
Water Filters for Ice Machines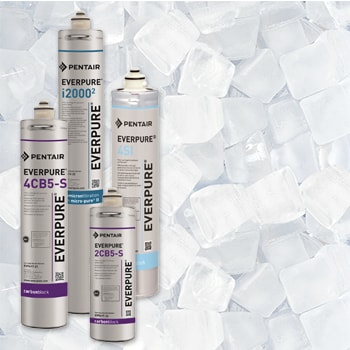 Ice machines are becoming increasingly popular but without proper water treatment it's common for this equipment to produce ice cubes which are cloudy, melt too quickly, or crumble before they've been put to use. Other problems to consider include limescale, which can lead to expensive breakdowns while chlorine can add unpleasant taste and odours.
Water filters will generally cover most of the common problems associated with ice production, which is why we offer a specialist range specifically designed for ice applications.
Water Filters for Vending Machines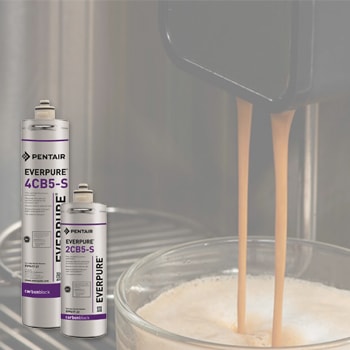 Vending machines can produce a wide range of hot beverages but they all rely on water and the quality of the beverage can suffer from chlorine taste and odours if the feed water is left untreated. In areas where the water has a high mineral content, costly issues such as scale build up can occur, causing damage to delicate and expensive components.
All these reasons make the use of a water filter essential and our range of vending optimised filters are ideal for ensuring only the best quality beverages are dispensed and machines are protected from scale.
Water Filters for Combi Ovens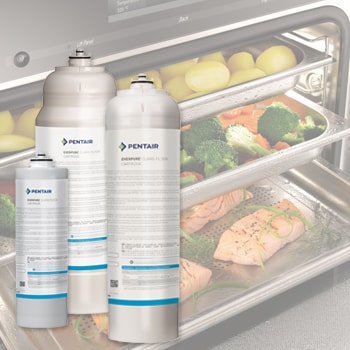 Steam is 100% water, which means water can have a significant affect on steam equipment with poor water quality potentially causing limescale and corrosion. Most combi oven / steam equipment manufacturers issue warranties which include a water specification and either require or strongly recommend some form of water treatment.
Aqua Cure are well placed to offer water filtration for steamers and combi ovens as we have specialist filters which are recommended for steam equipment.