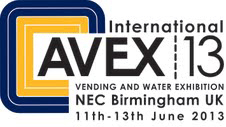 Aqua Cure will once again be at the NEC in Birmingham in June for the AVEX exhibition. Attending AVEX is a 'no brainer' for Aqua Cure as it covers two of our biggest markets; vending and water and with many of our customers, suppliers and competitors present, it has become a permanent fixture on our calendar.
This year you'll find us at stand 480 with plenty of products from our always expanding range – some of them tried and tested, some of them new and exciting.
Included under the 'new & exciting' banner will be Everpure's new Claris Ultra – the world's first filter cartridge to combine mineral reduction and corrosion protection. This filter system is specifically aimed at hot drinks vending, coffee machine and ice making applications and with its lower service and usage costs combined with the resultant better tasting beverages we hope the Claris Ultra will make quite an impression at the NEC.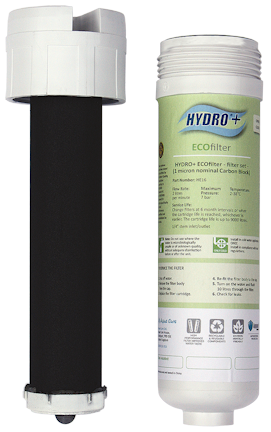 Sharing centre stage with the Claris Ultra (also under the 'new & exciting' headline) will be Aqua Cure's very own Hydro+ Eco range. The Hydro+ Eco boasts a unique design feature in order to make it more environmentally friendly: its reusable housing which not only reduces carbon emissions and waste plastic but can also save you money on replacement filters. We reckon we've ticked all the boxes with this one: low cost and simple installation achieved without compromising filtration quality (1 micron carbon block to EDWCA standard).
Our existing Hydro+ Inline range will continue alongside its new sibling. It's British made for high quality while its spun welded construction ensures no seams and therefore no leaks. It's easy to install thanks to its in-built John Guest fittings and because it's effectively built in house, we can offer all sorts of permutations of media and fittings at extremely competitive prices for relatively small production runs.
We will also be exhibiting our ACMK1 Integral Install Valve which has been developed in conjunction with Honeywell and which sets a new standard for machine installations. We are, it has to be said, inordinately proud of this neat little device; it combines the features of both an installation rail and a pressure reducing valve in the one compact housing – double check valve, integral isolator, even an integrated 200μm mesh strainer. You name it, we've squeezed it in!
There will also be a large range of our award winning sanitisers on show - our Aqua Dosa S11 has been formulated by hygiene specialists Byotrol so it's more powerful, longer lasting and gentler on your hands than existing sanitisers.
­
And finally, we will be sharing our stand at AVEX this year with goods handling specialists Expresso. Their hand trucks are of frankly unbelievable quality and are built to last (seriously, our salespeople complain that they get no repeat sales as 10 year old hand trucks are still going strong). As they're largely aluminium however, they're still light and easy to handle.
In short, if the words 'vending' or 'water' are relevant to your business,drop by stand 480 at AVEX. We're sure we'll have plenty there to interest you and our expertly trained staff will be on hand to answer your questions.
See you in Birmingham.