Push fit half cartridges provide a quick, efficient and easy way of securing a Speedfit push-in connection into a wide variety of original equipment.
View our range of John Guest half cartridges below, or if you require any help, please get in touch.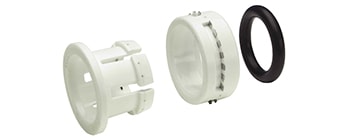 We can't find products matching the selection.