Our new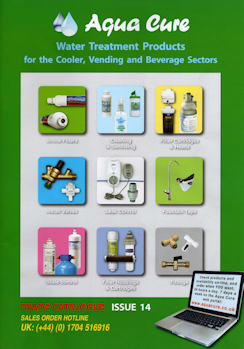 2013 issue 14 catalogue is now available covering the cooler, vending & beverage sectors.
The new catalogue includes many new products and some new info on existing products and it's going in the post to all our live customers this week. If you haven't received your copy, please call us on 01704 516916 or email us at sales@aquacure.co.uk including your postal address.
­
It's totally free and if you're in the cooler, vending or beverage markets, ­we think y­ou'll find plenty of interest inside.