We're offering free trials of Pentair Everpure's Conserv 75E, an RO system designed especially for espresso machines. All you pay is delivery - we're so confident that this system will transform your coffee that if you're not 100% convinced after 30 days, we'll arrange collection at our cost.
Offer subject to trial machine availability. If you have an existing Pentair distribution partner, please contact them for further details on this offer.
The Conserv 75E High Efficiency RO System
The Everpure Conserv 75E brings all the benefits of reverse osmosis (RO) to coffee applications. It combines a carbon filter, scale inhibition, calcite feeder and blending to create the right balance of minerals to optimise flavour whilst preventing both corrosion and scale formation.
It is a reliable, simple to install and easy to operate solution that requires cartridge changes only once a year.
The system helps users meet coffee machine manufacturers' water specification requirements, maintaining warranty compliance, reducing premature warranty claims, increasing equipment life, and ensuring customer satisfaction.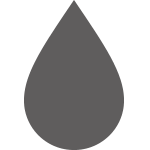 191 Litres
of Water
Per Day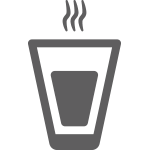 Up To
100 Espresso
Shots
Per Hour*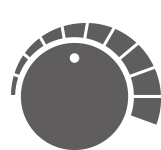 Blending Valve for
Mineral Balance
Adjustment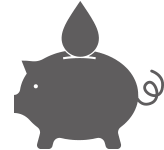 Exceptional
Water Recovery
for Water Saving of 50%*
*Water savings compared to conventional RO. Espresso shots per hour based on a typical 100ml shot (50ml shot, 50ml group head purge) and a standard system setup.
Dimensions & Benefits
Designed specifically for coffee and espresso applications.
Blending valve allows for easy adjustment of the water recipe by the operator, creating the perfect water for releasing the full flavour of beans.
Highly efficient operation reduces running costs.
Compact design allows for countertop or undercounter installation.
One centralised unit that only requires 1 callout per year regardless of area of installation and equipment manufacturer.
Protects against taste and odour causing contaminants while removing dirt, particulates and dissolved minerals.
NSF/ANSI Standard 58 certified to reduce cysts such as Cryptosporidium and Giardia by mechanical means.
Specification
Daily Production Rate
191 Lpd
Service Flow Rate
1.9 L @ 3.4 - 5.8 bar
Inlet/Outlet Connection
3/8" OD John Guest® fitting
Wastewater Connection
1/4" OD John Guest® fitting
Operating Pressure Requirements
2.7 - 5.8 bar, non-shock
Maximum Operating Pressure
8.6 bar
Inlet Temperature
0 - 37.7°C
Inlet TDS
1,000 ppm maximum
Storage Tank Capacity
7.6 L tank
3.8 L effective/usable capacity
Overall Dimensions
47.5 cm (h) x 43.1 cm (w) x 26 cm (d)
Operating Weight
24.04 kgs
Get in touch
today
If you would like to trial the Pentair Everpure Conserv 75E, please complete the simple form on the right and our expert team will be in touch.
If you would like more information on the Pentair Everpure Conserv 75E or even a free demo, please complete the simple form on the right and our expert team will be in touch.
Prefer to call?
Call today to discuss your requirements with a member of our expert team and let us help you create that perfect water recipe for great tasting coffee.
Call 01704 516906
Learn More About Water Treatment For Coffee
Besides the coffee beans you choose to brew with, water is the most important element that goes into any cup of coffee but what makes a truly beautiful great tasting coffee?
There a number of water treatment solutions for coffee and espresso machines but find out why reverse osmosis is often the method of choice for many coffee roasters and shops around the world.