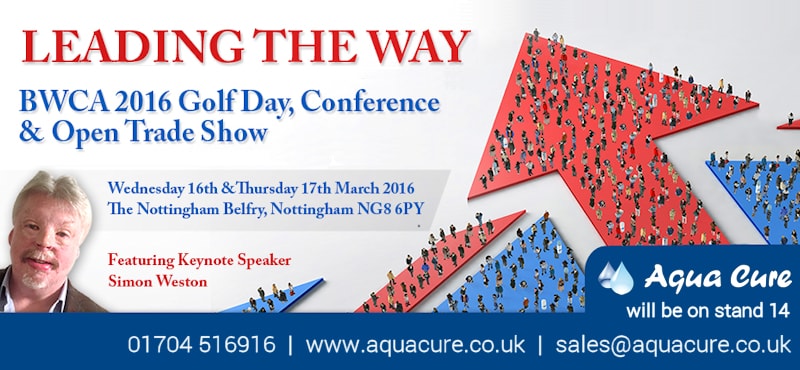 Aqua Cure are very pleased to be showing their continued support for the very good work done by the British Water Cooler Association (BWCA) and will be attending and exhibiting at their 2016 Conference and Trade Show in Nottingham on 16th and 17th March.
The event is described by its organisers as "the largest annual UK water cooler conference and trade show" and is "vital for anyone engaged in management, sales or marketing within a water cooler business".
As long time suppliers to the industry, Aqua Cure will be proud to be there and are particularly excited to hear from the event's keynote speaker, Simon Weston who's story of positivity and inspirational personal experiences once saw him voted the nation's 'most heroic' figure.
If you're interested in coming to the event, please register on the BWCA website.