The detrimental effects of limescale are well known but scale doesn't have to be completely blocking your pipework to be costing you money. Limescale is a poor conductor and according to British Water just 1.6mm of scale in a heating system causes a 12% loss in heat transfer potentially leading to dramatically increased energy bills.
Both water conditioning systems such as the KalGUARD from Sentinel and conventional water softeners can help combat limescale and the increased costs limescale build up can cause - but which one is better?
Different Technologies
When comparing the KalGUARD water conditioner with a conventional softener, it's worth bearing in mind that they utilise fundamentally different technologies.
Softeners do what they say on the tin and soften the water by removing the calcium and other hard minerals. Conditioners, by contrast, leave these hard minerals in the water but modify them, changing them into a form that does not adhere as readily to surfaces in the form of limescale.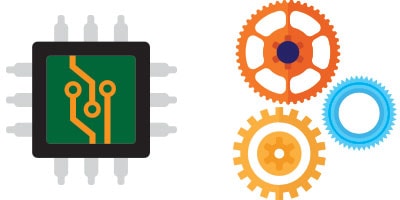 Potable Water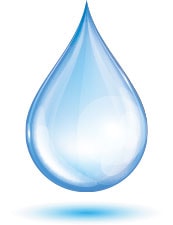 Potable Water
Softeners work by exchanging the calcium (the element responsible for hard water and limescale) in the water for sodium. This renders the water non-potable and it cannot be used for food preparation.
The KalGUARD, by contrast, only introduces a negligible amount of zinc into the water and this has no effect on its suitability for drinking or using in food preparation – a major advantage over a softener, particularly when conditioned water is required in a restaurant or hotel.
No Waste Water
Another advantage of the KalGUARD is that it doesn't waste any water or require a nearby drain.
Conventional softeners wash away stored calcium during resin regeneration cycles and this produces a certain amount of waste water which must be sent to a drain. Not only does this make the KalGUARD a more cost effective proposition (especially if you are on a water meter) but it also makes installation easier as the system doesn't need to be sited near a drain.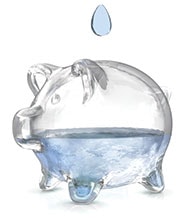 Whole Building Protection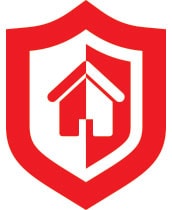 Whole Building Protection
As there are strict limits on the amount of sodium allowed in a potable water supply, if you are using a conventional water softener, then by law you must keep at least one tap that provides an untreated supply. The KalGUARD however can be used for whole building protection meaning that as well as preventing scale build up in water heating systems and on taps and showers it can also prevent scale related damage to kitchen / foodservice equipment such as coffee machines, ice machines and even steam / combi ovens.
Return on Investment
Unlike a conventional softener, the KalGUARD system requires no salt and since it protects your complete water system including potentially expensive foodservice equipment, most installations can save users enough in reduced water heating bills and maintenance to provide a return on investment in 12 months.
To find out whether how much a KalGUARD system would benefit your business, you can book a free site survey on our KalGUARD page.