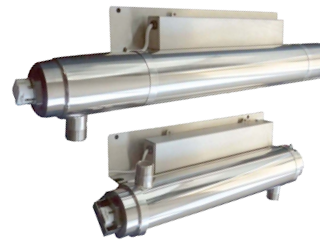 Aqua Cure are pleased to be launching the new Series 3 range of ultra violet (UV) systems this week.
Aqua Cure have a great deal of experience when it comes to specifying the right UV system for the job as we have been supplying UVs for over 20 years. We also stock a wide range of consumables such as replacement UV lamps and quartz sleeves.
The new Series 3 has been designed with three main factors in mind:
Longevity
The system is manufactured to a very high standard from stainless steel and is intended to last upwards of 20 years.
Economy
The 3 Series is also designed to be very energy efficient and typically only costs around 14p per day to run (based on a 30w system working on a tariff rate of £0.15/Kwh).
The Environment
The system is designed so that the components can be easily recycled when the system has come to the end of its useful life. This gives the 3 Series a very low overall carbon footprint.
The system is WRAS approved and is available in four different capacities ranging from 8 litres per minute up to 51 litres per minute.
For more details of this range or for general advice on using ultra violet sterilisers, please call us on 01704 516916 or drop us a line.